---
 "Fire, Ready, Aim" – not the best strategy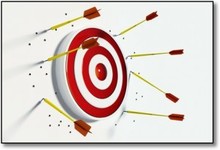 Is your organization following the "Fire, Ready, Aim" approach to strategy? If so, how's that working for ya? I suspect not the best, but it's what you know and you're so dang busy reacting to the demands of daily business, who has time to plan? If that's what you're doing, then you're not doing it right.
When things are going well, it is the best time to plan. When things aren't going so well, it's crucial that you plan but it's much more difficult to do. The old adage that 'When you're up to your ass in alligators, it's easy to forget your goal was to drain the swamp'.
Many companies come to us when they're in that swamp. Sometimes, it ain't pretty, but we work through it to help lead them out of that swamp.
The better time to engage advisors such as us, is when things are going okay, maybe even great, but you want them to go better and you want a better sense of control over your future. Maybe there's been a change in the market, maybe your margins are thinning, maybe you've been losing some customers – that's when we really shine.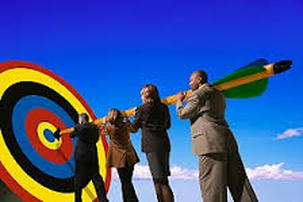 Planning isn't and shouldn't be done for the sake of planning. It should be done with purpose and conviction. It can take you from a reactionary position to one of strength, direction and control. It gets the entire team on board with where the company is going and that is incredibly powerful.
So rather than Fire, Ready, Aim, try moving Aim a little closer to the top of that list. Then see if it's not a little bit easier to hit your target – maybe even a lot easier.